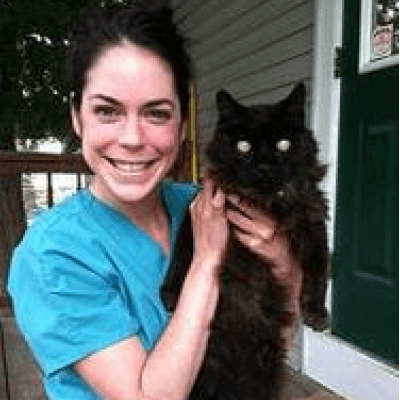 Kayla M.
Operations/Inventory Manager, Veterinary Technician
Kayla grew up in a small Vermont town and knew from an early age that she wanted to work with animals. She left for the 'big' city to attend the University of Vermont in the fall of 2004. Four short years later she graduated with a Bachelor of Science degree with a major in Animal Science. She decided to set up shop in Burlington with her cat, Cheeks, who knows over 12 commands- everything from 'sit' to 'shake a paw' to 'stay out of the kitchen'(a necessity during dinner time.)
Kayla spent 5 years prior to joining the GMAH team at the Humane Society of Chittenden County heading up the feline program and kitten foster care. When not at work, you can find Kayla rock climbing, hiking, or dancing about town.