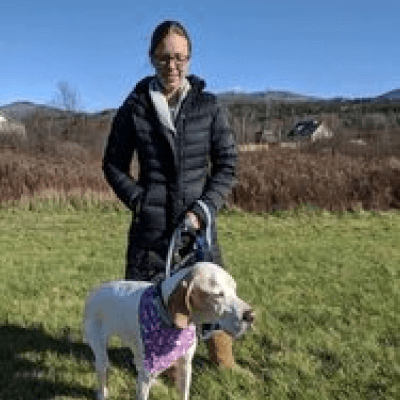 Cara T.
Practice Manager
As the Practice Manager at Green Mountain Animal Hospital, Cara helps keep the hospital running smoothly day-to-day. Her responsibilities include staff scheduling, inventory management, accounting, and everything in between.
Cara joined the GMAH team in September 2014 as a technician after working at another veterinary practice and the local Humane Society. She graduated from the University of Vermont in 2006 with a Bachelors in Animal Science. Cara and her husband share their home with 1 dog. In her spare time, she loves playing disc golf, traveling, and spending time with family and friends.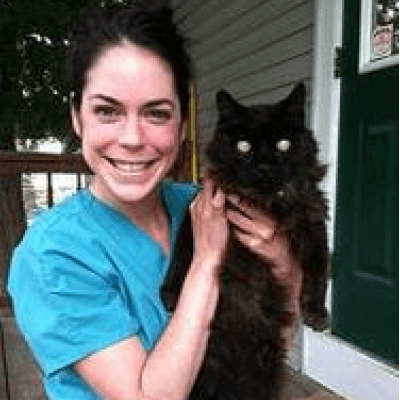 Kayla M.
Operations/Inventory Manager, Veterinary Technician
Kayla grew up in a small Vermont town and knew from an early age that she wanted to work with animals. She left for the 'big' city to attend the University of Vermont in the fall of 2004. Four short years later she graduated with a Bachelor of Science degree with a major in Animal Science. She decided to set up shop in Burlington with her cat, Cheeks, who knows over 12 commands- everything from 'sit' to 'shake a paw' to 'stay out of the kitchen'(a necessity during dinner time.)
Kayla spent 5 years prior to joining the GMAH team at the Humane Society of Chittenden County heading up the feline program and kitten foster care. When not at work, you can find Kayla rock climbing, hiking, or dancing about town.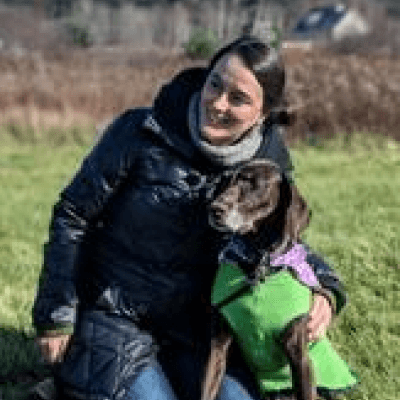 Sara C.
Client Care Coordinator, Veterinary Technician
Sara joined our team in 2007. Originating from MA and Seacoast NH she has been a Vermonter for over 20 years now. She graduated from UVM in 2000 with a major in Animal Science and a minor in Wildlife Biology. Her love of animals has taken her to California as an intern at a zoo, and here at home volunteering for the VT Wildlife Rehabilitation Association. Most recently she has worked in the area as a veterinary assistant, animal caretaker, and receptionist extraordinaire.
She has a passion for client education and preventative medicine for critters of all ages. Don't hesitate to ask her any questions regarding your Pets.
In her free time, Sara enjoys hiking with her fantastic dog Bea, birding, gardening, many types of music, and hanging with her fabulous feline Maki.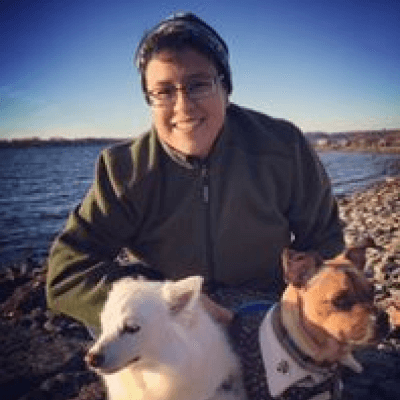 Madaid L. CVT
Surgery Manager, Veterinary Technician
Madaid moved to Vermont and joined the GMAH team in March of 2010. She graduated from Wilson College in 1995 with a Bachelor's degree in Veterinary Medical Technology and passed the national boards that same year. She has over 20 years of experience working in small animal, surgery, and emergency practices.
When not working, she enjoys being with her wife, Heather, and their menagerie of animals which include two dogs, a one eyed American Eskimo named Ahnah, a very food motivated puggle named Sagan and their kitties Zephyr, Nibo, Uzume and Lucian. They also enjoy hiking, traveling and all the beauty that Vermont has to offer.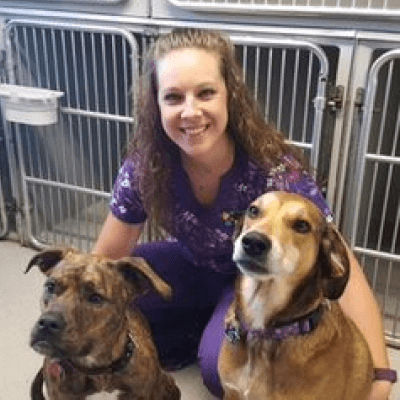 Julie T. CVT
Veterinary Technician
Julie joined the amazing GMAH team in early January 2014. With her love for animals and medicine, Julie always knew that she wanted to be a veterinary technician. She graduated from Becker College in Leicester, MA with a Bachelor's degree in Veterinary Science in May 2011 and passed her technician certification exam in December 2013. As a lifelong resident of central Massachusetts, Julie always knew that she wanted to move to Vermont and finally made the jump in December 2013. Julie spends her free time exploring the Vermont outdoor life with her dogs, Ava and Maple.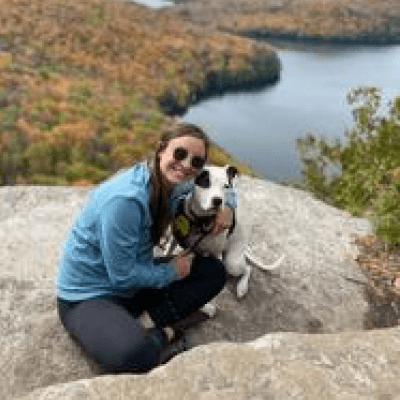 Sarah P.
Veterinary Technician
Sarah came to the GMAH crew in May of 2020. At a young age, she knew she wanted to work with animals, but for some reason, she didn't pursue it in college! After graduating from UVM with a bachelor's degree in Communication Science, she still knew she wanted to work with animals and found GMAH to make that happen. She plans to work toward a vet tech degree and get her certification. She spends the majority of her free time with her dog Bodie, going on hikes, to breweries, or doing anything that allows a dog!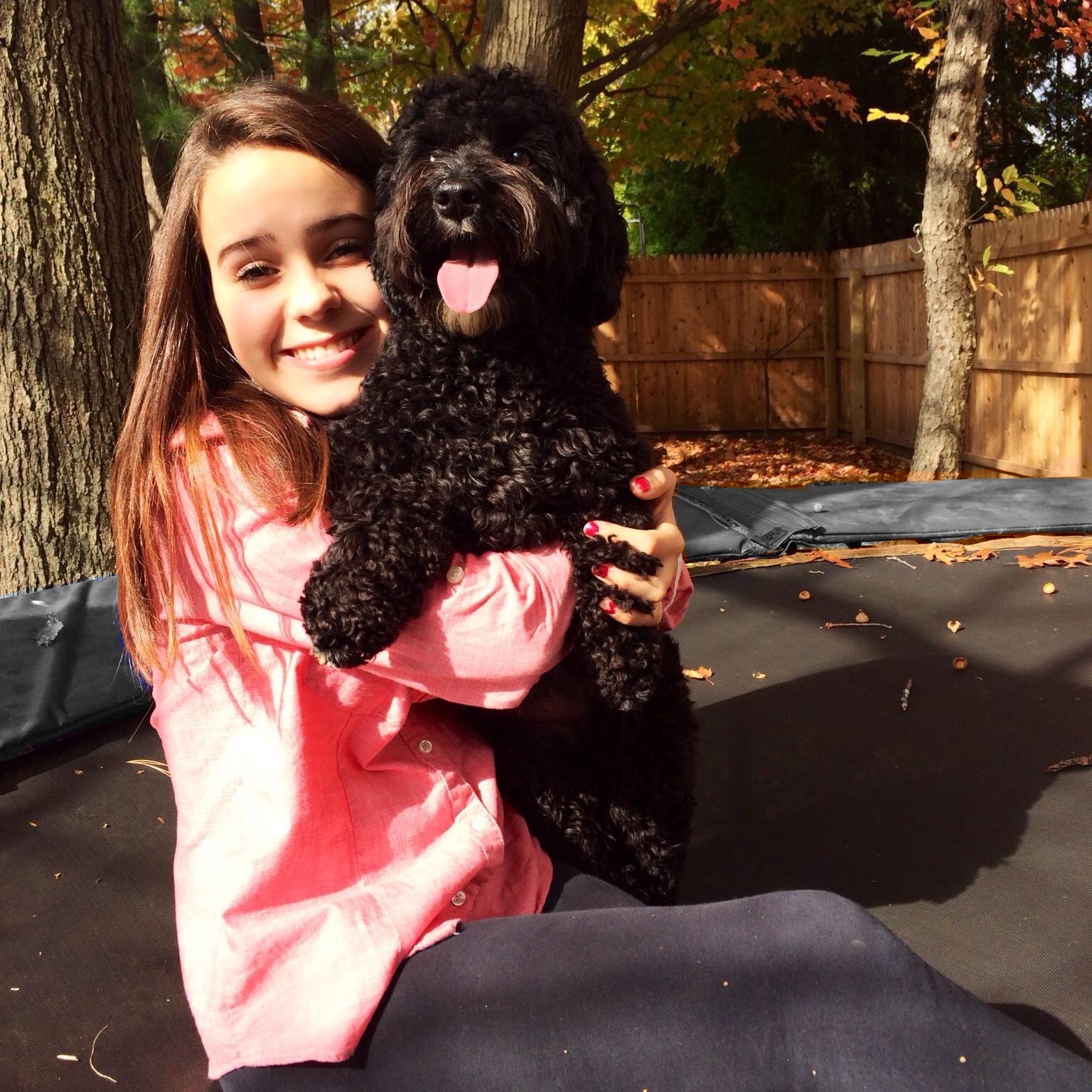 McKenna D.
Veterinary Technician
McKenna joined GMAH in September of 2020. Before joining the team she could be found at the Humane Society of Chittenden County helping many furry friends find their new homes. A few years into working at the shelter McKenna enrolled in a veterinary technician program, and is currently working toward getting her certification. McKenna is thrilled to be part of the GMAH family and to further her knowledge in veterinary medicine. McKenna hopes to one day learn more about caring for sea animals and volunteer at a rehabilitation center. When not at work McKenna can be found cuddling up with her two doodles Storm and Bentley.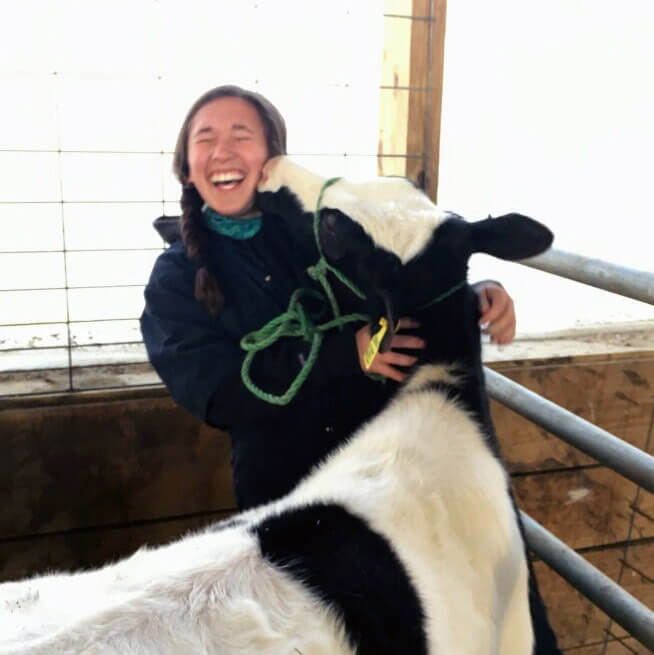 Molly M.
Veterinary Technician
Molly joined the GMAH team in December of 2020. She graduated from UMass Amherst with a Bachelor's in Sustainable Food and Farming in 2017. It was at UMass where she fell in love with livestock and realized she wanted a career working with animals. After college, she pursued livestock internships all around the country and ended up at a small animal practice in San Diego, CA. Molly moved to Vermont to reconnect with her East Coast roots and be closer to family. In her free time, Molly can be found telemark skiing, hiking in the Green Mountains, or working in the garden.
Emma R. CVT
Veterinary Technician
From New York's Hudson valley, Emma is a lifelong lover of animals who entered the veterinary field in 2018. After completing her Bachelors in English at SUNY New Paltz in 2012, she went on to study Veterinary Technology at SUNY Ulster, graduating in 2021. In early 2022 she moved to Vermont, passed her national vet tech exam, and started working at GMAH. In her free time, you can find Emma enjoying a good tv show or at a local restaurant with pals.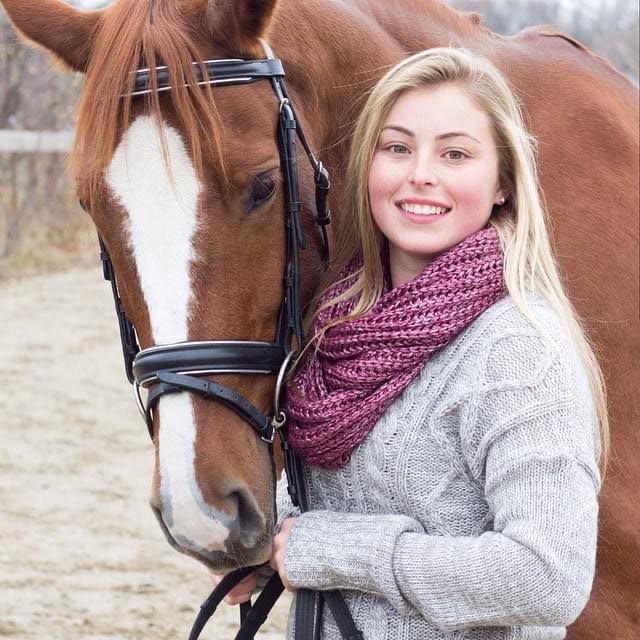 Ashlyn K.
Ashlyn joined the GMAH team in July of 2022. She got her Bachelor's degree in Equine studies in 2018 and moved from Southern New Hampshire to Vermont after college. She spent many years before and after college working with horses and managing horse barns. When not at work Ashlyn can be found spending time with her family, her daughter Chloe and playing with her dog Sophie and two horses Grace and Q.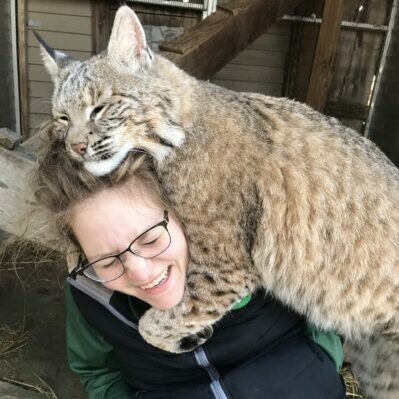 Becca T.
Becca joined the GMAH team in April of 2022. She grew up in the northern suburbs of Illinois where she earned her Bachelors in Animal Science from the University of Illinois Urbana-Champaign and moved to Vermont after earning a Master's of Biology from Miami University. Her love of wildlife has taken her all around the world from South Africa to the Galapagos Islands where she has had the chance to help with field projects involving human-wildlife conflict resolution and the seed dispersal rates of Galapagos Tortoises. Before moving to Vermont Becca worked at the Wildlife Discovery Center, a nonprofit nature center in Illinois where she gained experience working with many exotic and Illinois-native species alike. In her free time, Becca enjoys spending time with her friends both human and animal, hiking, and baking.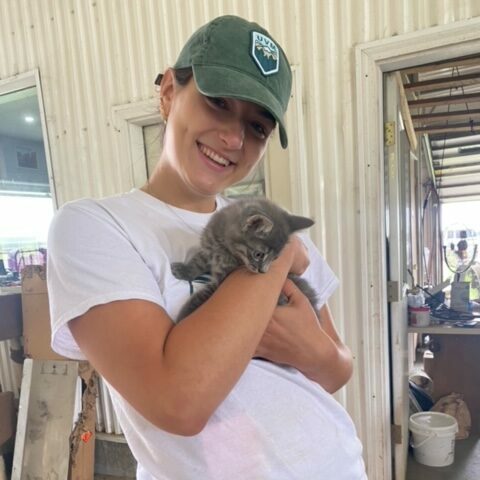 Sabrina Haas
Veterinary Assistant
Sabrina is currently an animal science major at UVM on the pre-vet track, and after graduating in 2024, she hopes to go to vet school. Sabrina is originally from Long Island, New York but grew up coming to Vermont every year to ski. Her love for animals started when she was little, and knew from a very young age she wanted to pursue her dream of becoming a veterinarian. In her spare time, she loves to cook, ski, or spend time with friends.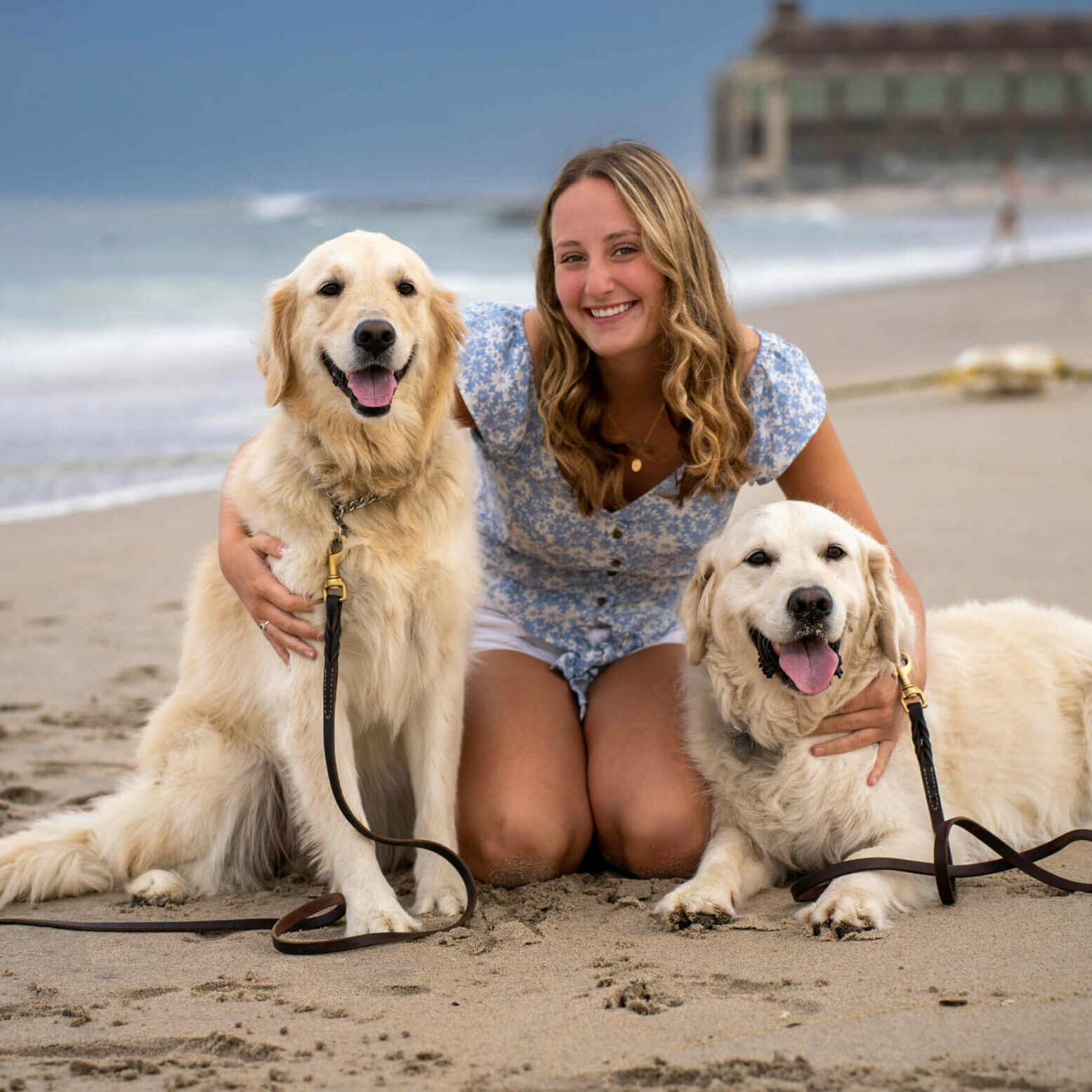 Caroline Mindell
Veterinary Assistant
Caroline joined the GMAH team in early October. She is a sophomore at UVM currently studying Animal Science. She is from Middletown, New Jersey and has two golden retrievers at home named Tucker and Lily. After college, she hopes to attend vet school and pursue her dream of becoming a veterinarian. In her free time, she enjoys spending time with friends, working out, hiking, and reading.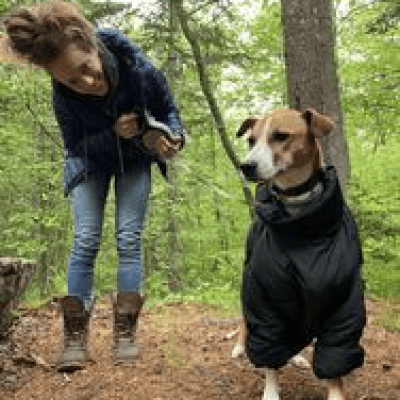 Ingrid M.
Veterinary Technician
Ingrid had an early love for animals and grew up in Virginia 'playing vet' for her many household pets. After graduating from the University of Vermont with a Bachelor of Arts in English, she spent the following two winters working at wildlife sanctuaries in South Africa. Ingrid joined the GMAH team in April of 2017 and is currently taking classes to become a certified technician. When not at work, Ingrid enjoys rock climbing, reading, and anything outside in the sun.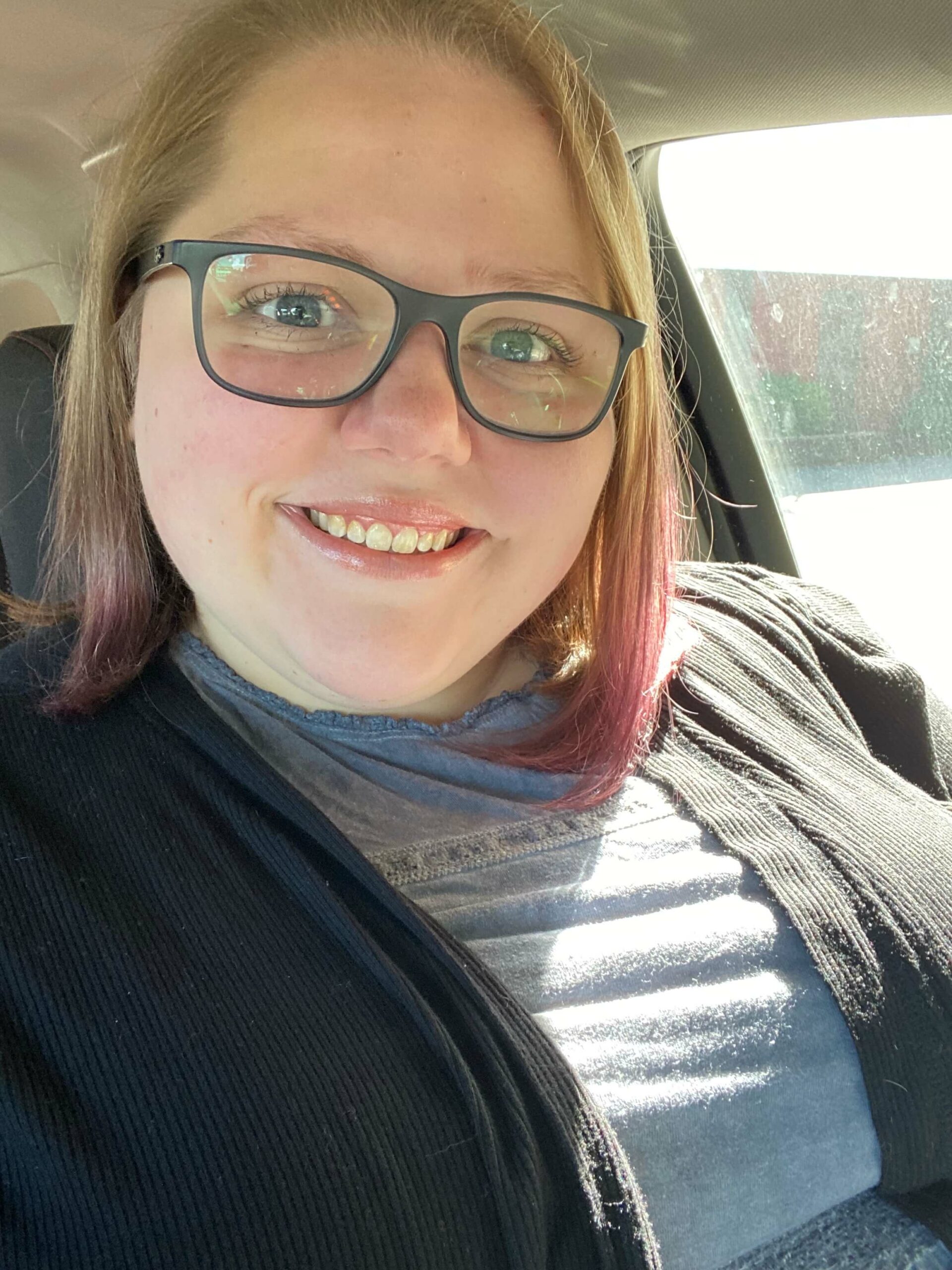 Carolynn S.
Client Care Representative
Carolynn joined the GMAH team in October of 2022. From an early age, Carolynn always had a strong love of animals and made every effort to find different ways to keep them as a part of her daily life.   After high school Carolynn was hired to work and learn the ropes to be a grooming assistant at The Dapper Dog. After some time Carolynn decided that she would like to broaden her horizons and move on to something where she could interact with more people and pets. Making this transition into the vet's office, turned out to be the perfect combination! When not in the office Carolynn can be found visiting with family, playing cards, or curled up on the couch reading a good book.